Servicing is vital on any vehicle in order to keep everything functioning in an efficient manner both for fuel economy and maximum longevity.
Due to recent developments and rulings within the EEC customers are no longer obliged to have main agents and franchised dealers service their vehicles in order to maintain the manufacturers warranty.
An independent facility such as J C Motor Services Ltd can undertake these services on your behalf and as long as original manufacturers parts, procedures and service intervals are used the manufacturers warranty will be unaffected.
This will mean that servicing will be more cost effective as we have lower overheads such as labour rates etc. We can also be more flexible and have the personal touch.
We have just installed new Autologic Dianostic equipment for advanced fault finding and resets for most makes up to dealer level together with our existing Snap On Test facilities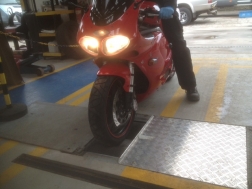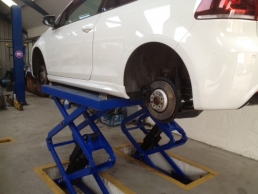 We also now have a new VOSA approved MOT Test Centre testing classes 1, 2, 4, and 7 including Cars, Vans, Motorhomes, Long vehicles, Taxis, Motorcycles, Mopeds, RV's, Quad Bikes, Campers and Commercials
Service and repair for all makes specialists in VW, Audi, BWM, Land Rover, Range Rover, Discovery, Freelander and Subaru
Why not give us a call now and see how much you can save
01663 746099